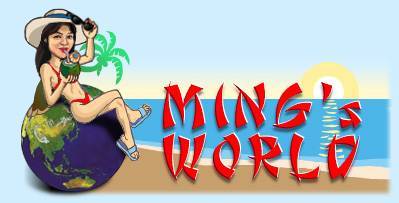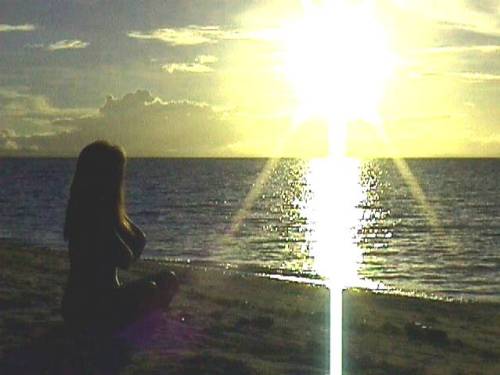 I sit here....alone
by the beach, feeling the rhythm ,
of the frolicking waves,
simultaneous to my heart beat.

They roar.... to greet the morning sun,
as the day breaks, bright and glorious!
The sun rays gently caress my skin,
as I feel the warm glow of the sun's energy
permeating into the pores of my body,
from my head... to the tip of my toe.

It feels so peaceful and good here!

The colors collides in different shades and tones
and blends into the canvass of the sky.
They occupy their rightful space and merge as one,
into the universe...

At this moment, I feel completely whole....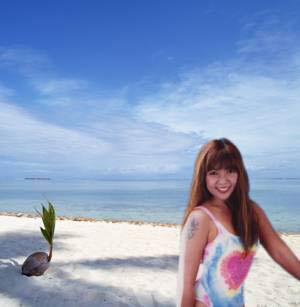 Oh, it's you !
It was just getting too hot here.
Did you want to cool off a bit ?
with me...? want a dip?

There is no place in the world,
I would like to be now than to be in this spot,
this lone enchanting island of Cebu.

Glad you dropped by, I could use some company.
Stick around a bit, and I will give you a magical tour of some of the romantic, hidden corners of this island.

Ming's World is about beach sites on a romantic island near and around Cebu, and very private get-aways. One of this undiscovered virgin island is in the Camotes Islands which is located north of Cebu. I will give you a brief history and background of the Islands as well as some of the exotic, breathtaking sceneries naturally highlighted by Me.


MING
I am your local and virtual tour guide

"virtual tour"
Homepage . Introduction . Camotes Island . Cebu . Bohol . Expatriates . Pinoy Page . Real Estate
Retirement . .FAQ . Services . Causes . Store . Links . E-mail

Ming's World© All Rights Reserved. 1999-2005.